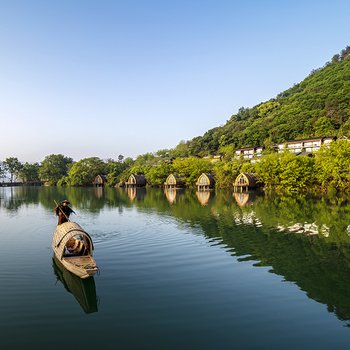 This hotel provides a great place for travelers to relax after a busy day.
The hotel is approximately 18km away from Jiande Railway Station. Traveling to and from the railway station is easy with Jiande Railway Station located approximately 18km away. Seeing Jiande's sights from this hotel is easy with Across the Three Rivers • Jiande Green Road, Seven Miles Sailing and Yuquan Temple all close by.
When guests have some time on their hands they can make use of the onsite facilities. This Jiande hotel provides parking on site.
According to our guests, the location of this hotel is one of the best around. For guests traveling with families, this hotel is consistently one of the most popular choices.